AMY HOFER
Serving as BASEC's Finance Manager, Amy Hofer has been with BASEC since 2013. She resides on a farm near Doland with her husband Nik and their two sons. She graduated from South Dakota State University in 2009 with a Bachelor's of Science in Consumer Affairs with an emphasis in Resource Management and minors in business and marketing. In addition, she is a certified Economic Development Professional.
Office: 605.635.6165
Cell: 605.321.3391
E-Mail: amy.hofer@basec.org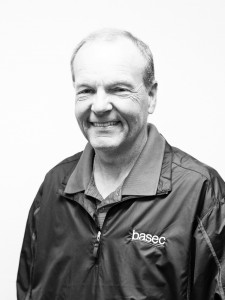 BRIAN HULL
PRESIDENT
Brian Hull is from Tulare, SD and has been a BASEC board member since 2008. He currently serves as board president. Brian is married to Pam and they have six children, 12 grandchildren, and one great-grandchild. Brian has worked for the Tulare School District as a maintenance man since 1984. An entrepreneur and music lover at heart, Brian started a DJ business in 2008 and rocks all kinds of parties in the area! He is a member of the Tulare United Church, TVC Praise Band, and the Tulare Volunteer Fire Department. Brian has received the Lions Distinguished Service Award, an Honorary FFA Membership Award, South Dakota High School Activities and Association Friend of Football Award and the Mason's Service Award. Brian loves music, sports, muscle cars, history and all things related thereto. He also loves animals and fishing.
Brian believes that developing communities to their optimum potential can be accomplished by promoting business growth, housing and community development. Brian's favorite thing about living in rural South Dakota is knowing his neighbors and the way the community takes care of its own people. He loves that his community is safe and a great place to raise a family.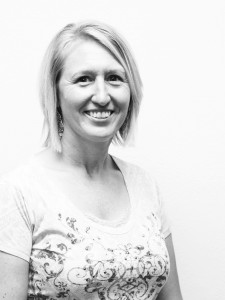 LEANNE BAWEK
VICE PRESIDENT
Hailing from Doland, SD, LeAnne Bawek has been a BASEC board member since 2015. She is married to Dan and has three school-aged children. LeAnne is a farmer and a partner in Bawek Trucking with her husband. LeAnne and a small group of investors recently built a tri-plex in Doland and she is the managing partner. She is a member of the Doland United Methodist Church, serves on the Church Board, is the Clerk of the Belle Plaine Township, is the secretary/treasurer of Spink County Towns and Townships Association, and is a board member of the Doland Community Foundation. She is also an active 4-H parent both locally and in Spink County. In her free time, LeAnne likes spending time with her extended family, riding motorcycles, cooking, baking and gardening.
LeAnne believes that individuals and businesses need to invest in their communities to ensure that these rural communities exist for the next generations. Communities need to build on what they have and find new ways to retain their residents. LeAnne's favorite thing about living in rural South Dakota is the sense of belonging and the fact that everyone seems to pull together to take care of one another.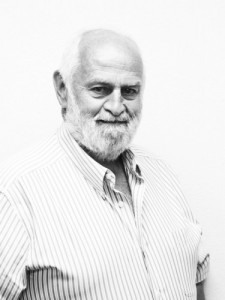 GARY DECKERT
SECRETARY/TREASURER
Gary Deckert is from Doland, SD and has been on the BASEC board since 1998. He currently serves as the secretary/treasurer of BASEC.
He is married to Muriel and has two grown children, Tracy and Sara, and is the proud grandfather to six grandchildren. Gary has been in agribusiness for 39 years. He farms near Doland and is also a partner in Deckert Pumping with his son. Gary belongs to Emmanuel Church and serves as a City Council member for Doland. In his free time, Gary likes woodworking – especially when he is making things for his grandchildren, spending time with his family, and attending his grandchildren's activities. He also enjoys camping and travel.
Gary's goals as a board member include maintaining what already exists in BASEC's small communities while encouraging others to locate their families and businesses there. His favorite thing about living in rural South Dakota are the wide open spaces, the beautiful sunrises and sunsets, and knowing his neighbors.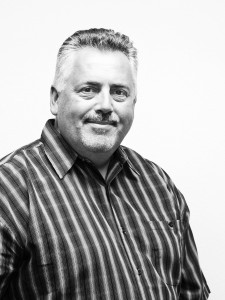 TOM MARTIN
From Tulare, SD, Tom Martin has been a BASEC board member since 2014. He is married to Kristi and they have four sons and one daughter. Tom has spent most of his career in the retail firearms and indoor shooting range businesses. He currently works in agribusiness as a representative for Wilbur-Ellis in their environmental health and safety departments. Tom has been a volunteer and instructor for Minnesota's Department of Natural Resources Firearms Training Program since 1991. He is a member of the Tulare United Church, serves as a board member for Tulare Economic Development Corporation, is a member of the Buffalo Township Fire Board, and is a member of the James Valley Snowmobile Club.
Tom's economic development philosophy is to help people invest in rural communities by providing structure and support. His favorite thing about living rural is the people he has met and the close-knit communities where everyone helps out one another and cares about their well being.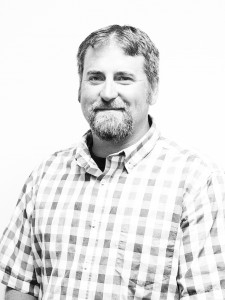 JOHN TSCHETTER
John Tschetter is from Yale, SD and has been a BASEC Board member since 2010. John is married to Kayce and has three school-aged daughters. He is a self-employed contractor and most recently began farming and ranching his grandparents' acreage. John loves watching his daughters excel in their activities, as well as boating, tubing, riding horses, fishing, and camping.
John believes that developing housing and businesses in rural communities is a strong economic development catalyst. Making communities stronger and more viable will result in more of our children returning to their roots and calling it home. John says the best things about living rural are that there is plenty of elbow room and friendly people.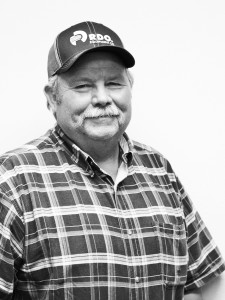 DANE LAMBERT
Living in rural Frankfort, Dane became a BASEC board member in 2015. Dane is married to Donna and has four grown children, two girls and two boys, and is also the proud grandfather of seven. As a lifelong farmer of 39 years, Dane has dedicated his life to rural South Dakota. In his free time, Dane enjoys helping with local fundraisers, working with youth as a Shooting Sports coach, and attending car shows.
In addition to serving on BASEC's Board of Directors, he also serves as the supervisor of Harmony Township, has spent 38 years as a volunteer firefighter for the Frankfort Fire Department, and is heavily involved in the Spink County Shooting Sports program as a coordinator and a coach, a role he has played for 25 years.
Dane's rural economic development philosophy is that individual and group effort is necessary to make small towns and communities better places. When asked what his favorite thing about living in rural South Dakota is, Dane responded, "Diversity: the quiet setting of rural life and the clamor of a larger community only a few miles away."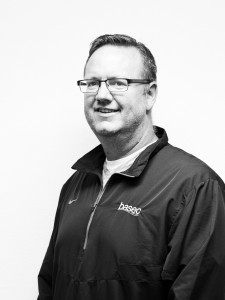 CHAD DUBRO
Chad lives on the family farm outside of Iroquois and has been a BASEC board member since 2011. He is married to Angel and has three daughters. He belongs to Immanuel Lutheran Church where he serves as a council member. He also serves on the Board of Directors for Farmers State Bank in Iroquois. Chad earned Bachelor's of Science degrees in Sociology and Psychology from Northern State University in Aberdeen, SD. The majority of Chad's time is spent around land, cattle and other agricultural issues. He enjoys camping with his family, attending Iroquois School sporting events, and ATV rides.
Chad has witnessed the trends of shrinking towns, fewer farms per square mile, and fewer schools, but continues to believe rural communities still serve an important role in our state's economic development. He believes that with a little more work and diligence to assure rural south dakotans have the tools and resources to attract people and businesses that our small communities can continue to play a vital role in South Dakota's future.
What Chad likes about living rural is the safety, tranquility and simplicity. He never has to fight traffic or crowds and can just jump on his ATV and explore!