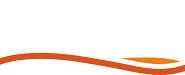 New | Community Enhancement Grant
BASEC is proud to offer a brand new Community Enhancement Grant!
Apply today for up to $500 for your community or organization to enhance your town.
Applications will be accepted through June 1, 2023 or until funds run out. Funding will be awarded as applications are received.
Building Thriving Communities
Think BIG about the future of your community.
Help BASEC open the doors to your dreams.
You're Invited
Mellette | April 11
Northwestern School
6:00 - 8:30 PM
Dinner hosted by Northwestern Area FFA
At BASEC, we believe that owning and operating your own business should be more than just a dream. That's why we have a growing pool of financial products and in-house technical expertise to help you start or grow your business.
BASEC seeks to aid local community development entities (such as housing groups or community groups) in financing projects that will benefit the community.
We believe that access to quality housing is one of life's most important BASECs. Whether you are looking to purchase a home, finance necessary home repairs, or simply build that addition you've always dreamed of, BASEC's housing programs are here for you.
Our Youth Livestock program allows youth in BASEC's district to make their initial investment in animal agriculture and become acquainted with the process of obtaining financing for such ventures.
Find out more information about the BASEC communities, our services, and other helpful information.
SUBSCRIBE TO OUR NEWSLETTER